Horizontal Froth Pump Tenacious Mineral Froth Pump Metal Lined Froth Pump
Introduction:
The SHF horizontal type of pumps are for handling froths, in particular tenacious mineral froths. These pumps have large inlets and open impellers to cater for the high percentage of air normally experienced with tenacious froths.
Being horizontal they are smaller than the vertical type SF froth pumps, require less head room and generally are easier to maintain than a vertical pump.
Pumping mineral froths with centrifugal slurry pumps is a major engineering challenge for both the end users and the pump manufacturers. Incorrect pump selection and operation, and incorrect suction tank and suction piping design can cause unstable pump performance. New horizontal froth pump designs offer opportunities to improve froth pumping capabilities.
The SHF froth pump designs can pump froths with Froth Volume Factors up to 2 while maintaining both high efficiency and stable pumping performance.
Features:
• Heavy duty construction with through-bolt design provides ease of maintenance and minimal downtime
• Ductile iron fully lined casing provides durability, strength, safety, and long service life
• Large diameter, slow turning, high efficiency impellers designed to achieve maximum wear life and low operating costs
• Unique impeller design for most difficult froth applications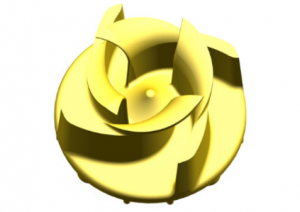 size range (discharge): from 2-inch (50mm) to 8-inch (200mm)
capacities to: 1500m3/hr
heads to: 50m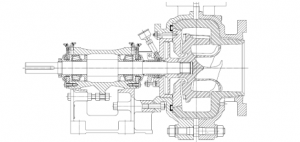 Contruction:
Corresponding parameter set not found, please add it in property template of background
暂未实现,敬请期待